Happy Fish adopts strict swim attire policy to ensure the safety and hygiene for everyone. Please take note of the following attire notice.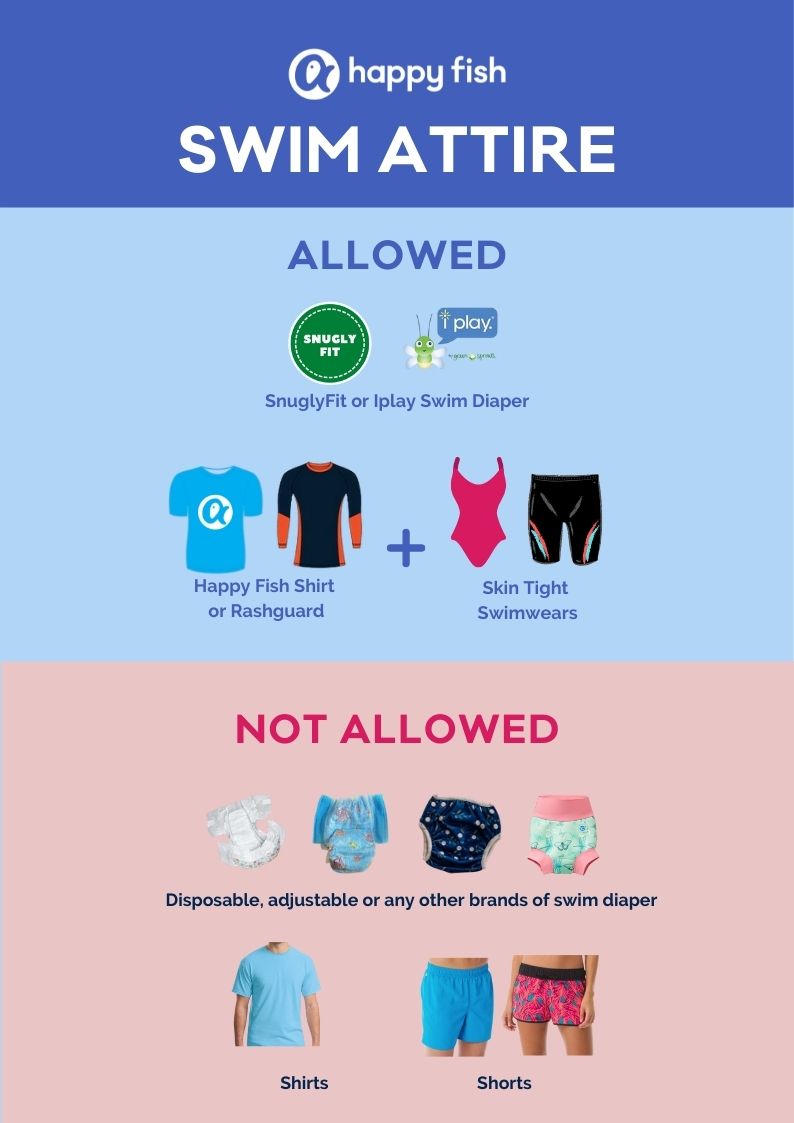 No Shorts or Home Tee
Home tee, shorts and underwear can potentially transport germs and bacteria into the pool. Our pool system has to generate more chlorine to fight those germs and bacterias which is not ideal for the little ones (they swim without goggles!)
Children below 5 years old are required to wear Happy Fish approved swim diaper
Our swim diaper test shows that Iplay™ & Snuglyfit™ swim diapers can prevent seepage & leakage for 25-30 minutes as compared to the average of 5-10 minutes. On your first lesson, our crew will measure the children's thigh and waist length to issue the swim diaper according to the size. Do take note that It is common for a snugly fitted swim diaper to leave pressure marks on children's waist and thigh which will only last for less than 30 minutes after swim.
What about toilet-trained children?
Swimming is a strenous activity that requires children to hold breath and swim underwater. For the safety of all swimmers, all children below 5 years old are required to put on a snugly fitted swim diaper to prevent any unnecessary accident.