Prenatal Swimming Lessons
Indoor Heated Pools . Dedicated Coaches . Over 10000 Students
Prenatal Swimming Classes
If you are having a baby and you can't swim, we strongly encourage you to come to our prenatal swimming class. Swimming is a very good sport for mummies to ease the pregnancy discomforts. It helps you to have better sleep at night and build your strength for childbirth too. In fact, weightlessness and the extra buoyancy will help you learn to swim much easier. 
Swimming is a great cardiovascular workout during pregnancy. It helps to transport oxygen and nutrients around your body at the same time reduces the usual stress and takes off the load from your lower back. It is very helpful in reducing water retention and swelling. Swimming can be very therapeutic and relaxing for you. Try it!
We are the leading swim school in Singapore that caters swimming lesson for pregnant women. Our indoor heated pool facilities provides a safe and comfortable environment for you to learn swimming. The class size is kept small to optimise your learning experience. Each session is about 45 minutes with 15 minutes free floating time towards the end to relax your body and your mind.
The benefits of prenatal swimming
Much easier to learn to swim with extra buoyancy
Reduce stress, water retention and swelling
Adapt to your changing shape
Recuperate post-pregnancy
build endurance and endorphin response to promote smooth labour
Why choose Happy Fish?
Indoor Heated Pool
The best environment to enjoy swimming!
Small Group Class
Enjoy almost personalised swimming lessons.
Experienced Swimming Instructor
Enjoyable learning experience.
To enjoy the benefits of prenatal swimming, we strongly recommend you to learn swimming from a reputable swim school even if you choose not to learn from us! 🙂
Happy Fish's Indoor Heated Swimming Pools
The happiest place to learn swimming!
Experience the exceptional at our indoor swimming pools, equipped with cutting-edge salt chlorinators and UV filter technology. Enjoy pristine water quality with UV filtration, a non-chemical process that purifies water to the highest standards, making it safe, healthy, and easy to manage. This powerful combination lowers chlorine demand by up to 90%, eliminating bacteria and other disinfection by-products.
Dive into the warm embrace of our crystal-clear water, maintained at a comfortable 32-33 degrees Celsius during lesson times. Say goodbye to shivers, stinging eyes, dry hair, and skin, and immerse yourself in the ultimate swimming experience at Happy Fish Swim School!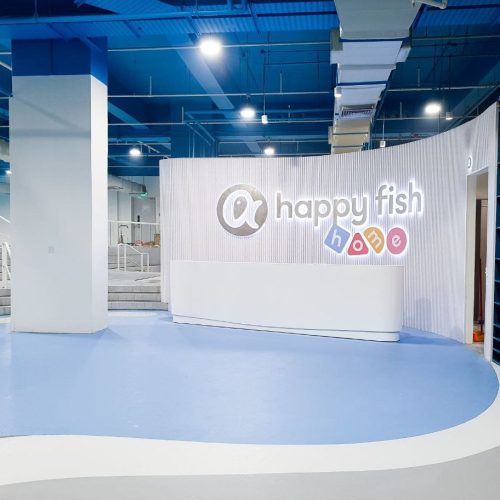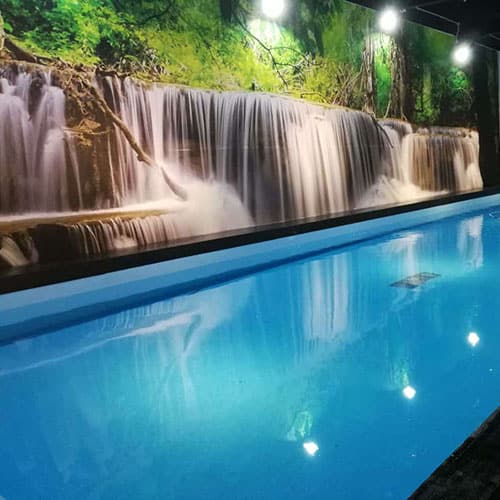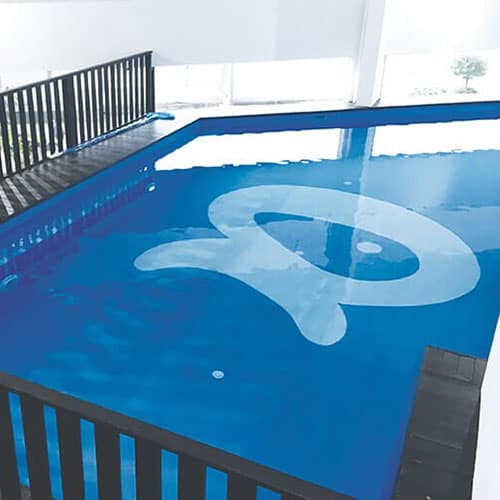 | Schedule | Location | Start Date |
| --- | --- | --- |
| | | |
| | | |
---
Class Details
S$342.40 per term (incl. GST)
Term: 10 lessons
45 minutes per lesson
Group Size: max. 6 students
Class Policy
Kindly consult your OB/GYN prior to enrolling in this course.
Please be advised that this course is only for expected mothers in their second trimester onwards.
The schedule is fixed for 12 consecutive weeks lesson excluding public holidays.
Any unused lessons can be converted to baby swimming lessons or adult swimming lessons
Happy Fish reserves the right to postpone the start date up to 4 weeks if the class does not meet the minimum number of students. Minimum 2 students to start.
Other general Terms and Conditions apply