Swimming Lessons For Adults
Indoor Heated Pools . Dedicated Coaches . Over 10000 Students
Swimming is the perfect exercise for a lifetime. It's never too late to learn.
Embarking on an adult swimming journey is a transformative experience that enriches numerous aspects of life, from personal health to professional growth. Swimming is an excellent low-impact exercise, promoting cardiovascular fitness, muscle strength, and flexibility while reducing the risk of chronic illnesses. It's a fantastic way to relieve stress and unwind after a long day at work, fostering mental well-being and boosting overall mood. Additionally, swimming equips adults with essential water safety skills, paving the way for a more adventurous and fulfilling lifestyle with newfound confidence in aquatic environments. Learning to swim as an adult is an investment in your physical health and an opportunity to conquer personal challenges, expand your social circle, and achieve a greater sense of balance and accomplishment in life.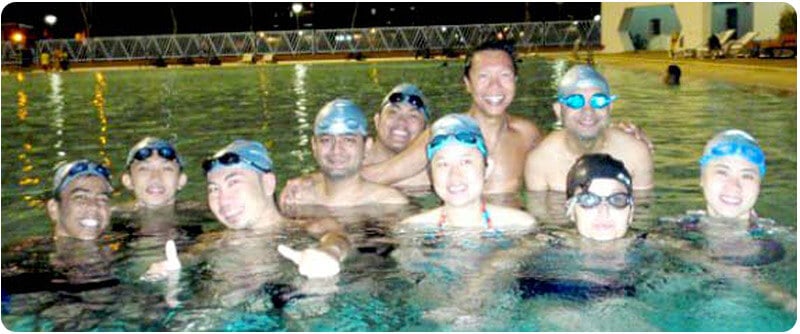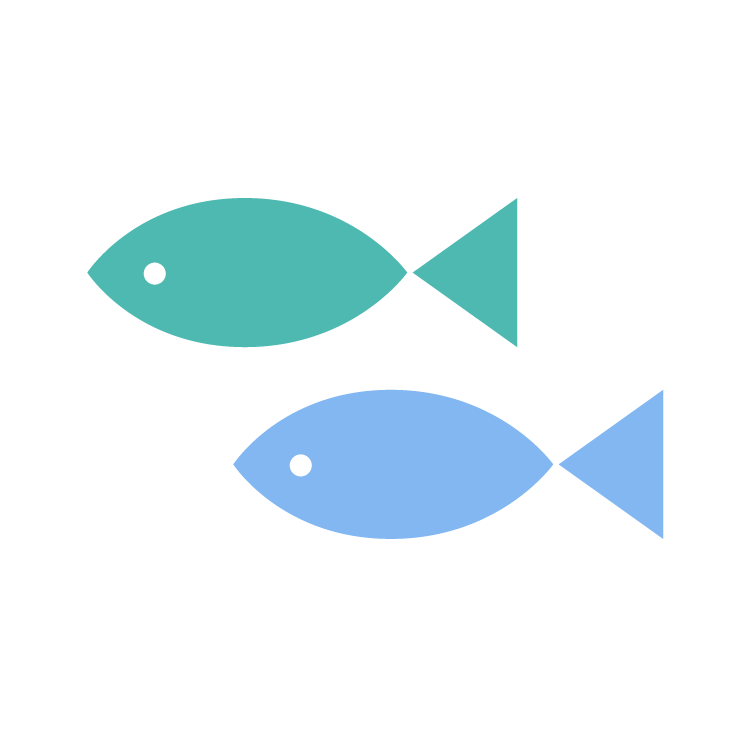 DEDICATED coaches
Fully-trained in house, our professional coaches have undergone strict training and stringent rounds of selections, making them well-equipped in guiding you to feel at ease in teaching your little ones to swim.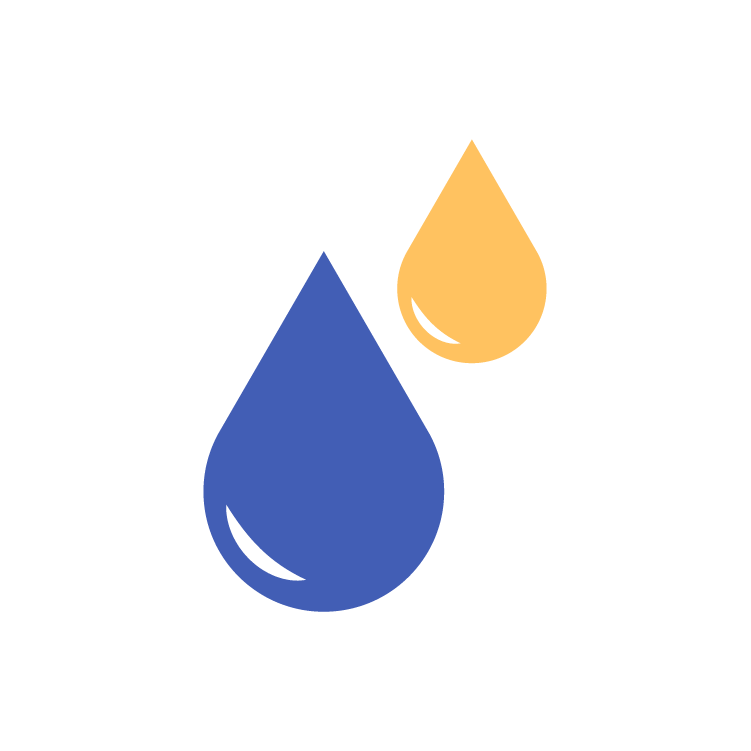 CLEAN & SAFE WATERS
We are committed to providing a comfortable, controlled environment. Our pools run on excellent salt chlorination, combined with a UV filter, safely eliminating bacteria and other by-products. Enjoy our warm, crystal clear waters without the shivers, stinging eyes, and dry hair and skin!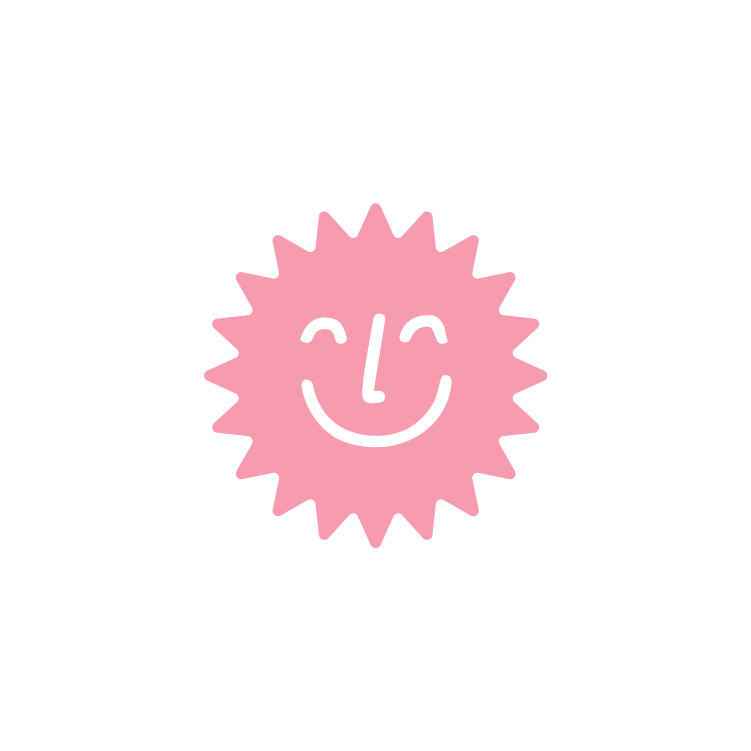 PROVEN

CURRICULUM
Our proven curriculum is developed from 14 years of R & D, together with our parents and children, resulting in a deep understanding of the most effective teaching methods. We now have more than 10,000 students across Singapore and Malaysia, backed by our 200-strong team, nurturing little ripples into big dreams.
Learn To Swim Progression Chart
Beginner Swimming Lessons
This stage is suitable for students who are new to swimming. Focus on the basic water skills, basic strokes and deep water orientation. You will learn to
* Build up your water confidence
* Basic water skill like float, submerge and breathing technique
* Swim a basic stroke. Eg, Freestyle or Breaststroke

Approximate course duration = 1 to 2 terms (10-20 lessons)
Intermediate Swimming Lessons
Students will be able to swim at least 200 meters. In this class, you will gain proficiency in the following strokes:
* Freestyle and Breaststroke
* Threading Water and Diving

Approximate course duration = 1 to 2 terms (10 to 20 lessons)
Advance Swimming Lessons
This stage is where you will swim gracefully for long distance. This is achievable by correcting your swim stroke with body streamline, stamina and endurance training. You will learn how to perform:
* Backstroke and Butterfly
* Somersault (Flip Turns) and Plunging
* Stroke correction and streamline
* Gain stamina in swimming

Approximate course duration = 1 to 2 terms (10 to 20 lessons)
Happy Fish's Indoor Heated Swimming Pools
The happiest place to learn swimming!
Experience the exceptional at our indoor swimming pools, equipped with cutting-edge salt chlorinators and UV filter technology. Enjoy pristine water quality with UV filtration, a non-chemical process that purifies water to the highest standards, making it safe, healthy, and easy to manage. This powerful combination lowers chlorine demand by up to 90%, eliminating bacteria and other disinfection by-products.
Dive into the warm embrace of our crystal-clear water, maintained at a comfortable 30-32 degrees Celsius during lesson times. Say goodbye to shivers, stinging eyes, dry hair, and skin, and immerse yourself in the ultimate swimming experience at Happy Fish Swim School!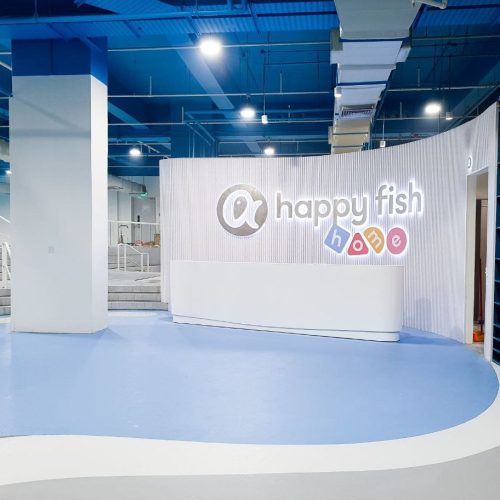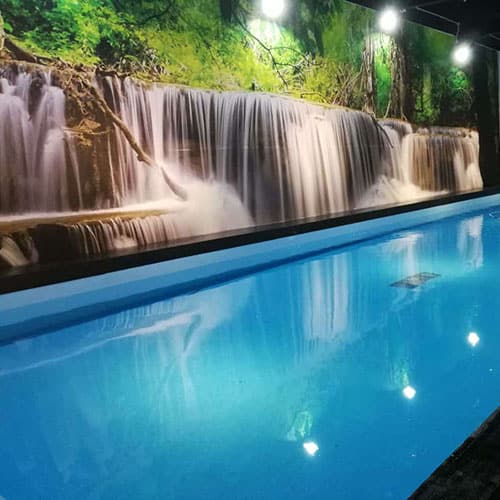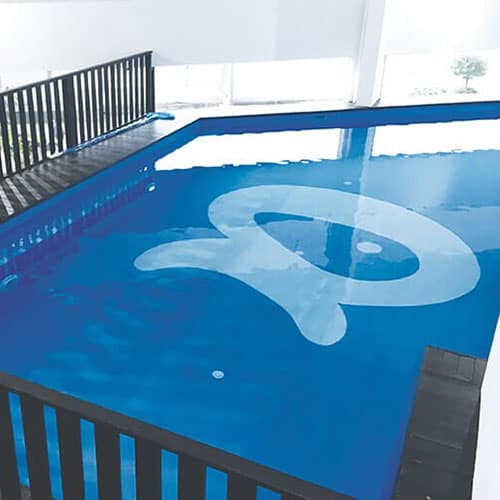 KSL Esplanade (Coming Soon)
Location
Happy Fish @ Bedok
Happy Fish @ Jurong East
Happy Fish HOME @ Bedok
Happy Fish HOME @ Stevens
Schedule
Weekday 1pm to 9pm (Last class at 8.30pm)
Weekend 9am to 6pm (Last class at 5.30pm)
GROUP

Happy Fish Indoor
Happy Fish Shaded
Happy Fish HOME
Weekday
S$345.60
/term
Weekday
S$276.48
/term
Weekday
S$432
/term
Weekend
S$540
/term
Weekend
S$432
/term
Weekend
S$702
/term
Term: 10 lessons with 4 self-practice sessions (Unlimited self-practice for HOME students)
Frequency: Once a week
Duration: 45 minutes per lesson
Class size: max 10 students
Happy Fish Pool Class Policy
Lessons are scheduled for 10 consecutive weeks, excluding gazetted public holidays.
Each term includes 4 weekdays self-practice sessions. Advanced booking is required for the self-practice session. Self-practice session must be fully utilised within the same term and is non-transferrable. (Unlimited self-practice for HOME students)
There is strictly NO make-up lesson for absenteeism.
There will be no lesson if the lesson falls on a gazetted public holiday. Lessons will be postponed and no further action is required by the customer.
Lessons will be as per normal for public holidays in lieu unless otherwise announced.
Happy Fish reserves the right to send a relief instructor if the class coach is unable to conduct the lesson on that day.
The School reserves the right to cancel or postpone the lesson in an unforeseen situation or when a relief coach is unavailable.
The School reserves the right to reschedule the commencement date of classes if the class size does not meet the minimum requirement.
In the event that the class size falls short upon the next term, the School reserves the right to reshuffle the students and close the class.
Other general Terms and Conditions apply.
Register Now
Location
Any Happy Fish Indoor Heated Pool
Schedule
Weekdays Only
PRIVATE

Location
Happy Fish
Happy Fish HOME
Individual
S$432
S$648
Group of 2
S$486
S$810
Group of 3
S$540
S$972
Group of 4
S$594
S$1134
Term
4 lessons
Freq
Once a week
Duration
45 minutes per lesson
*All prices above are inclusive of GST
Do you offer beginner swimming lessons for adults who have never swum before?
Yes, at Happy Fish Swim School, we provide beginner swimming lessons specifically designed for adults with little or no swimming experience. Our experienced coaches will guide you through the fundamentals in a comfortable and supportive environment.
Are there any make-up lessons if I cannot make it for the class?
We do not offer make-up lessons for missed classes. However, students will be given 4 practice sessions with every term sign-up. These practice sessions allow students to practice what has been taught in the class, helping them to keep up with their progress.
What do I need to bring for my lesson?
Please bring goggles, swimwear, towels, toiletries, and a change of clothes for your lesson. For students signed up at Happy Fish HOME, towels and toiletries will be provided for your convenience.
Can I join the adult swimming lessons if I have physical limitations or health concerns?
Absolutely! Our experienced coaches can work with you to tailor the swimming lessons to suit your abilities and needs. We recommend consulting with your doctor before starting any new physical activity, and please inform our coaches of any health concerns or limitations prior to starting the lessons.
Is a trial class available for adult swimming lessons?
We do not offer trial classes for adult swimming lessons. However, interested participants are welcome to visit our classes before signing up. This will allow you to observe our teaching methods and the class environment before committing to the lessons.
How long does it typically take for an adult to learn how to swim?
The duration varies depending on an individual's comfort in the water, their learning pace, and previous experience. Generally, it may take 1 to 2 terms for an adult to learn the necessary swimming skills and feel confident in the water.
Are the adult swimming lessons held in mixed-gender or single-gender classes?
We offer both mixed-gender and single-gender classes. We understand that some individuals may feel more comfortable in a single-gender environment, so we provide lady classes with female coaches to cater to their preferences.