Swimming Lessons
For All Ages Since 2007
Indoor Heated Pools . Dedicated Coaches . Over 10000 Students
Click here to find out what we do to keep you safe
Behind Every Happy Swimmer Is A Dedicated Swim Coach!
Join Happy Fish Swim School to discover a life long swimming journey with our passionate coaches, and allow us to have the opportunity to influence and promote water safety and confidence for your loved ones! We have classes for all ages from babies to adults. Choose your type of swimming class below to begin! Our lessons are conducted by professional and dedicated instructors. They are fully trained in-house with our proven teaching system. The coaches undergo numerous hours of training, attachment and stringent assessment. Together with passion and their vast swimming experience, we are committed to ensure the learning experience fun and safe for everyone.
"At Happy Fish Swim School, we have programme that suit all ages and stages. We believe that everyone has a gift to swim and we are here to help, from babies to adults!"
Happy Fish is the leading swim school with 10 indoor heated swimming pools in Singapore & Malaysia, providing high-quality learn-to-swim programmes for all ages since 2007.
With 13 years of research and experience, we commit to bring the best learning experience to all our students. Using state-of-the-art water sanitisation and filtration system, our students can learn to swim in a comfortable, controlled environment with crystal clear water.
Why should you learn swimming with us?
Proven Teaching System
Effective learn-to-swim programmes for all ages since 2007, 12 years of proven track record.
Group & Private Class Options Available
Learning to swim your preferred way. Group class offers more social opportunities and lower cost while private lesson offers customisation and full attention from the instructor.
Fun & Inspiring Swimming Instructors
We believe that the students maximize their potential when they are having fun. Happy Fish instructors are a group of vibrant and energetic coaches who makes learning fun yet deliver exclusive swim lessons for everyone. 
Indoor Heated Swimming Pools
Our swimming lesson is available in our indoor heated pools (Jurong East, Bedok, Pasir Ris, Bukit Timah & Horsecity). We do conduct some of our kid & adult classes at Bukit Batok, Sengkang, Bedok, Delta & Tampines ActiveSG swimming pools as well.
Can Babies Swim?!This cute video is for parents or future parents!

Not everyday do you see babies learning how to swim and interacting with water for the first time ever!

Baby swimming seems like a new field and I couldn't be happier to cover it with Jack and Jacklyn from Happy Fish Swim School in Singapore!

They have been watching Nas Daily for hundreds of days, so I'm glad we finally got to connect and make a video about their work! Thank you and keep up the good work!

INSTAGRAM: @nasdaily
GROUP: Nas Daily Global

P.S It goes without saying: this video is not sponsored! It's only sponsored by love and appreciation! 🙂

Posted by Nas Daily on Monday, August 27, 2018
Happy Fish's Indoor Heated Swimming Pools
The happiest place to learn swimming!
Our indoor pool is running on high-quality salt chlorinator combined with UV filter. UV is the non-chemical technology used by New York City to purify drinking water. The results are equally impressive in swimming pools. You'll enjoy a pool that is safe, healthy, and a lot easier to manage. UV does the heavy lifting which lowers chlorine demand up to 90%. Bacteria and other disinfection by-products are safely eliminated.
We maintain pool temperature at 30-32 Celsius during lesson time, so be assured to enjoy the warm crystal clear water and say goodbye to shivers, stinging eyes, dry hair and skin! 
Happy Fish @ Wild Wild Wet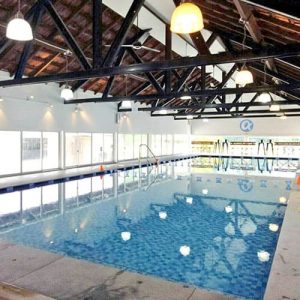 Happy Fish @ Jurong East 2
Happy Fish @ Kota Damansara (Malaysia)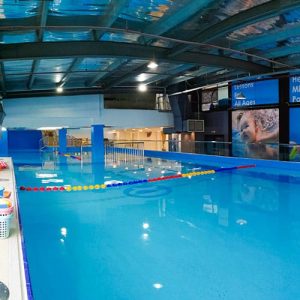 Happy Fish @ Sunway Pyramid (Malaysia)
Happy Fish @ Taman Sea SS23 (Malaysia)
Happy Fish @ Sunway Iskandar (Malaysia)
Happy Fish @ Mont Kiara (Malaysia)
Ready to swim like a Happy Fish?