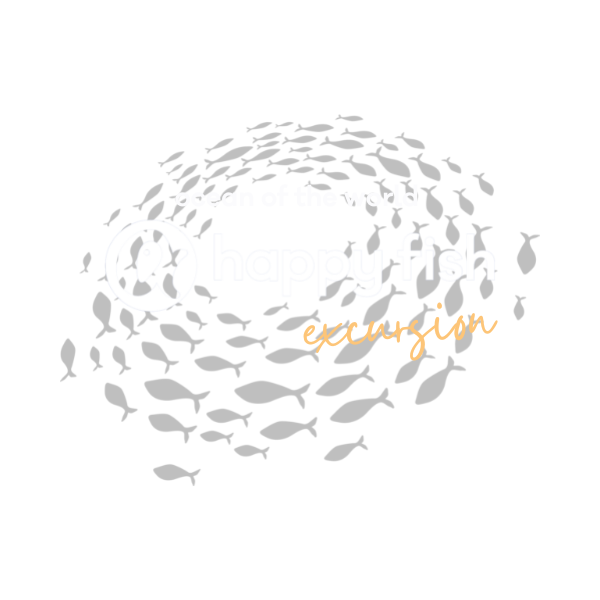 Happy Fish's Ocean Of The World Excursion – Maldives 2023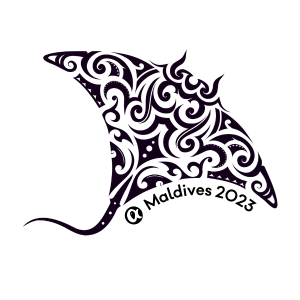 Dive into a Once-in-a-Lifetime Adventure with Manta Rays in the Maldives!
Create a precious memory with your child that warms your heart for a lifetime. Immerse yourselves in the ethereal beauty of the Maldives, where your little one can experience the pure joy and wonder of swimming with the gentle giants of the ocean – the manta rays. Watch as their eyes light up with amazement and delight as they glide alongside these magnificent creatures, feeling a deep connection with the natural world and forging a bond between parent and child that is as profound as the ocean.
Join us on a 5-day, 4-night adventure in the heart of the Indian Ocean, where you can swim with the gentle giants of the ocean – manta rays. Our excursion is limited to 30 participants, with each child required to be accompanied by at least one adult.
At Happy Fish, we believe in providing a complete swimming experience for both children and adults. Our excursion to Maldives allows children to use their swimming skills and helps foster family bonding, and builds children's confidence through snorkelling with manta rays.
Accommodation will be provided at a 4-star resort, where you can have the option to participate in various activities on and around the island, such as kayaking, jet skiing, island hopping, snorkelling, dolphin watching and more. All meals are included; each hotel room can accommodate up to 4 persons, with a minimum of 2 pax.
We will travel with our videographers, coaches, and crews to ensure a safe and enjoyable trip. Participants will receive a video of their swimming experience with the manta rays by the journey's end. We will also conduct complimentary short snorkelling courses for adults and children to prepare for the trip.
Please note that children must be at least four years old and able to swim at least 10 meters independently to join the excursion. Please book promptly, as registration will close on 9 April 2023
Itinerary
Day 1:
Get ready for an adventure! Arrive at Male International Airport and take a domestic flight to Dharavandhoo.
Feel the island vibes as the hotel staff picks us up from the airport and transfers us to the hotel.
Unwind and take in the island's stunning views or explore the island.
Let's kick off our adventure with fun introductory and bonding activities at the hotel after dinner.
Day 2:
Rise and shine! Early morning breakfast at the hotel before we embark on a snorkelling lesson.
Get ready to experience the underwater world with our certified instructors, who will provide all life jackets and snorkelling gear.
Let's dive into the sea close to the island and discover the colourful corals and tropical fish.
After lunch, let's continue our adventure with a thrilling boat ride to Hanifaru Bay to witness the Manta Ray feeding frenzy.
We'll end the day with a fun sharing session to reminisce about our exciting adventures and make some new friends.
Day 3:
Are you ready for more fun and adventure? After breakfast, we'll return to Hanifaru Bay for another snorkelling trip to witness the Manta Ray feeding frenzy.
In the afternoon, let's explore the island and indulge in some optional tours (chargeable), such as island hopping, dolphin watching, or visiting the nearby island of Kihaadhoo.
We'll share stories and experiences over a delicious dinner and make more unforgettable memories.
Day 4:
Our adventure continues! After breakfast, we'll return to Hanifaru Bay for the third snorkelling trip to witness the Manta Ray feeding frenzy.
In the afternoon, let's take on some water sports activities like kayaking or stand-up paddle boarding and experience the thrill of the open sea.
We'll gather together at night for more exciting sharing sessions and bonding over dinner.
Day 5:
We'll have one final breakfast at the hotel before we say goodbye to Dharavandhoo Island and take the flight back to Male International Airport.
Take some last-minute pictures to remember our fantastic adventure together.
Departure with cherished memories and new friends.
Note: The itinerary can be customized based on the preferences and abilities of the participants. Please prepare hats, sunglasses and sunscreens for outdoor activities. Optional tours can be arranged with prior notice and are subject to availability. Let's get ready for an unforgettable adventure!
Feel free to WhatsApp to us if you have any questions
Cost & Schedule
Excursion date: 7th – 11th June 2023 (Please book promptly, as registration will close on 9 April 2023)
Adults: SGD2200 per person (incl. GST)
Children: SGD1600 per person (incl. GST)
Note: International air tickets are not included in the package. All prices include GST.
Included in the package:
Round-trip domestic flight from Male to Dharavandhoo
4-night stay at Kiha Beach, a 4-star hotel in Dharavandhoo, Maldives
All delicious meals included
Thrilling three trips to Hanifaru Bay for snorkelling with majestic manta rays
Complimentary snorkelling short courses for both adults and kids
Keep the memories alive with a video of your swimming experience with the manta rays!
FAQs
Are manta rays harmless?
Yes, manta rays are harmless creatures. They feed on plankton and are not aggressive towards humans. You can feel safe swimming with them.
Can I bring my own snorkelling equipment?
Yes, you may bring your own snorkelling equipment, but we will also provide the necessary equipment for the excursion.
Is this excursion open to anyone, or is it only for Happy Fish students?
This excursion is only open to current students and graduates of Happy Fish Swim School. As a swim school, we believe that providing opportunities like this excursion to our students helps foster family bonding and build their confidence in the water, which is what we aim to do beyond just teaching them how to swim.
Can younger siblings join the excursion?
Yes, younger siblings are welcome to join the excursion; however, they will enjoy observing the manta rays from the safety of the boat rather than swimming alongside them in the water.
Will life vests be provided?
In regard to safety precautions, all participants will be supplied with life vests. If anyone experiences seasickness or feels unwell, please inform us immediately, and we will organize a swift return to the hotel, which is just a short trip away. For your peace of mind, there is a hospital on the island to address any medical concerns that may arise.
Feel free to WhatsApp to us if you have any questions
Terms & Conditions
Open to Happy Fish graduates & existing students that must be 4 years or older and able to swim or propel approximately 10 metres.
Participants must be existing or graduated Happy Fish students, and compulsory to travel with at least 1 adult and 1 child.
The Excursion requires a minimum of 10 participants.
Photos and videos taken during the Excursion may be used for marketing purposes.
The Excursion covers all accommodation, meals, transportation, and other activities.
Participants are responsible for purchasing their own flight and travel insurance for the Excursion. Happy Fish Swim School Pte Ltd is not liable for the safe carriage of passengers, baggage, belongings, or any unforeseen circumstances during the trip.
Participants are strongly recommended to obtain comprehensive travel insurance from a reputable provider that covers medical, travel, personal liability, and cancellation provisions applicable to their planned activities.
Happy Fish Swim School Pte Ltd will not be held accountable for any financial or personal loss or injury resulting from participants who choose not to secure such insurance.
Happy Fish Swim School Pte Ltd cannot be held responsible or liable for any expense, reimbursement, or refund of travel arrangement charges if any participant is refused entry by any country before departure or during the excursion and travel for whatsoever reason, including but not limited to non-possession of necessary visas.
Participants are responsible for ensuring they have a valid passport with a minimum of 6 months validity from the date of departure, a visa, and health requirements for the countries they intend to visit, including those they may transit through.
Participants must possess valid passports and visas to attend a pre-departure briefing and to sign the relevant Liability Release and Assumption of Risk Form before commencing the Excursion.
All fares are quoted in SGD inclusive of taxes unless otherwise stated. Prices may change without prior notice, and Happy Fish Swim School Pte Ltd will inform participants of any changes as soon as possible.
Participants must inform Happy Fish Swim School Pte Ltd immediately of any changes to their details, and failure to follow instructions or meet permit requirements is the participants' responsibility.
Safety is the number one priority at Happy Fish Swim School Pte Ltd, and no refunds will be entertained. Full payment must be completed by 9th April 2023 to reserve a slot, and reservations cannot be held, guaranteed, or confirmed until payment has been received.
Happy Fish Swim School Pte Ltd may modify or update these Terms and Conditions, or policies contained within us, at any time, and the most recent version of the Terms and Conditions will be posted on our website. Participants are responsible for regularly checking the website for updates.
Maldives Excursion 2023
"*" indicates required fields